The presentation of the future sorting center of the western/central Hérault territory took place on Wednesday, January 19 at Gigamed (Bessan).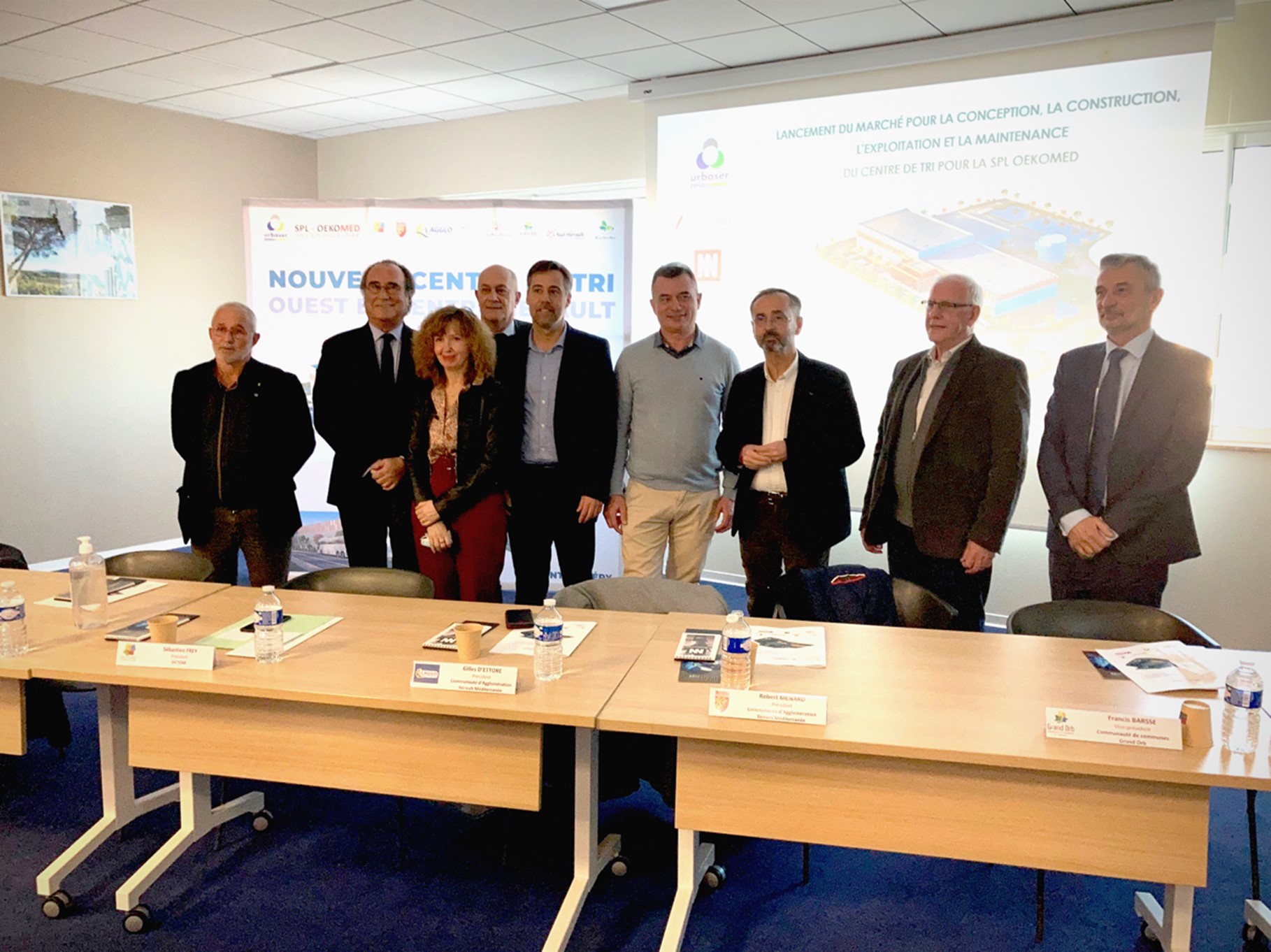 The future sorting center was officially presented in the presence of Sébastien Frey, President of SPL Oekomed, Claude Saint-Joly, Chairman and CEO of Urbaser Environnement, the Presidents of the 7 EPCIs that make up SPL Oekomed and Florence Brutus, Vice-President of the Occitanie Region's Development, Territorial Cohesion and Rurality.
With a capacity of 30 000 t/year, the future sorting center of selective collections located on the commune of Saint-Thibéry will valorize from 2023 all the selective collections of the territory. The total value of this contract won by the Urbaser Environnement / Bernadet construction / Bianna France / Elcimaï consortium is 50.6 million euros, including nearly 24 million euros in works and 26.9 million euros in operating revenue.